Jessica Simpson Rocks A Bikini, Shows Off Her Baby Bump: See The Photo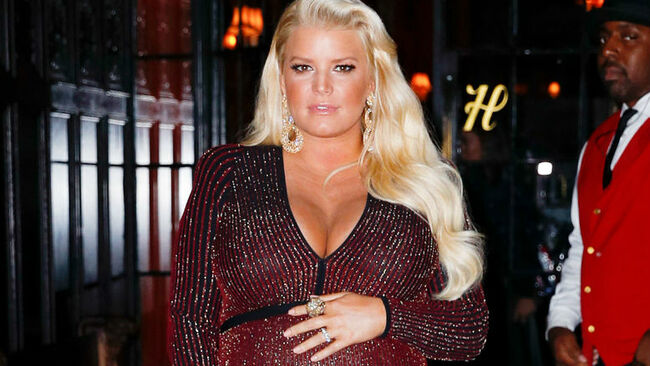 Jessica Simpson has no qualms about showing off her baby bump, especially with her due date approaching fast.
On Monday (March 18), the former pop star took to Instagram and Twitter to share a photo of her in a multi-colored print bikini that exposed her baby bump. "Jess-tation," she captioned the post, putting her own personalized spin onto the word "gestation," which is the period of time between conception and birth. At time of press, the post had accumulated almost 250,000 likes on the former platform. This marks the media mogul's third pregnancy. Simpson and her husband, Eric Johnson, are expecting a baby girl to join their family, which already includes daughter, Maxwell, 6, and son, Ace, 5
Earlier this year, Simpson's pregnancy took the spotlight when she threw a wrench in that whole 10-year challenge by poking fun at her swollen foot. During the buzzing challenge, the 38-year-old star unveiled a side-by-side post with an old shot of her feet (with her toned legs and cut-off denim shorts in-view) and her swollen foot. While the photo of her swollen foot created a bit of a frenzy on her account, many of her followers were quick to share their experiences and solutions. As per the American Pregnancy Association, "the body produces approximately 50 percent more blood and body fluids to meet the needs of the developing baby." The swelling, which is called edema, is entirely common in the hands, face, legs, ankles, and feet.