Watch Christina Aguilera & Jimmy Fallon Busk In Disguise In NYC Subway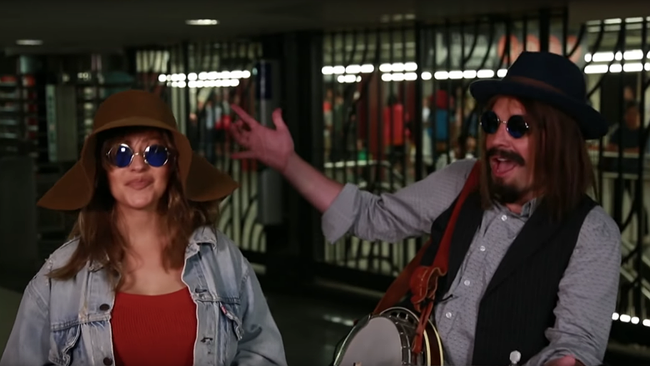 Christina Aguilera has opted for some untraditional methods of promotion to spread word about her new album, Liberation, like busking in disguise with Jimmy Fallon, as seen on the Thursday (June 14) episode of The Tonight Show.
In the pair's new skit, the two rocked sunglasses, hats and their most subtle clothing to appear like any other New York City subway performers. During the brief appearance in the midtown Manhattan station, the pair performed Aretha Franklin's "Think," before the late-night host offered up the big reveal and had MTA riders pulling out their phones and roaring with applause. From there, it was a celebration of one of Aguilera's biggest hits as the star tore into a version of her smash, "Fighter."
Elsewhere in the episode, Aguilera took to the Tonight Show stage to perform her latest single, "Fall In Line," which happens to feature Demi Lovato. For more of the pop diva's new material, make sure you pick up your copy of her new album, Liberation, which is currently available for download!