Alessia Cara Returns With New Single "Growing Pains" (LISTEN)
It is a new era of Alessia Cara music, and it seems as though the teen, who released her hit single "Here" back in 2015, has grown up quite a bit. And fans can hear all about her growing pains in her new single, appropriately titled, "Growing Pains."
"Growing Pains" is the first official single from Alessia's forthcoming sophomore studio album, and follows her 2015 debut record Know-It-All — which she makes reference to in her new song! In the bridge of the track, the now 21-year-old sings (and she'll be 22 in less than a month on July 11th), "Starting to look like Ms. Know-it-all/ Can't take her own advice."
Alessia's "Growing Pains" is very well explained by its title, and is about what it's like growing up and learning from your experiences ... and that maybe you don't know it all. In fact, in a message on Twitter, she explained, "The lyrics begin the next story." In the pre-chorus, she sings, "And I guess the bad can get better/ Gotta be wrong before it's right/ Every happy phrase engraved in my mind/ I've always been a go-getter/ There's truth in every word I write/ But still the growing pains, growing pains/ They're keeping me up at night."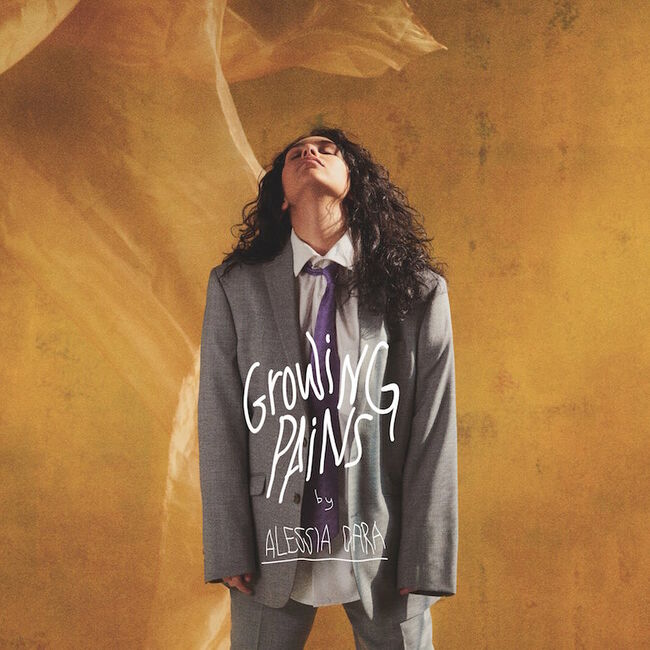 Alessia shared the lyrics for "Growing Pains" with fans as she sent them different parts of the song via social media, and asked them to put the verses in the correct order. On Twitter, she wrote:
"Today I'll be sending 25 of you different lines of my new song coming June 15th through direct messages and comments on your social media. The lyrics begin the next story and I want you guys to digest them on their own before anything else. If you want the whole song, you can work with each other to piece it together. You're all very smart so I'm sure this will be a breeze. Show me if you think you got it with #acjune15th. Here we go."
"Growing Pains" follows Alessia's Logic and Khalid collab "1-800-273-8255, and her other hit collab with Zedd "Stay." But now, she is preparing to launch her own material as she prepares her second full-length album.
Listen to Alessia Cara's new single "Growing Pains" above.